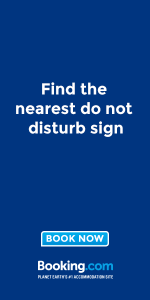 YES .  It is a taboo question and most dreadful thing that can happen to any motorist in Singapore.  Have you ever gotten "Tip Offs" from friends via sms, Facebook messages or whats app, saying " TP( traffic poilce) OPS XXX this saturday"  and all the "affected " areas will be named alphabetically over in the message.   You will make sure that the weekend, you don't drive or at least don't drink with your vehicle out somewhere near you.
YES. We, motorist ( ex motorists) are so fearful about it ,yet we have so little information about it and when it really Hits.  There is nothing much you can do but suffer in the hands of fate and hope that the TP will be benevolent.  After running through the web, the highest hit information available about drink or worse, drunk driving is the Traffic Police web site.  Sad to share, that this website is as cold and distant as the court.  Hard facts after hard facts.  The types of charges and proceeding related to drink and drunk driving .  Painful reminders on the charges possible with the offence and the numerous times you wished that night you hadn't brought your vehicle out.
It all began….
I am sharing a story based on myself and my own experience….
It happened to me last year, 2013, exactly this very month in May last year.  To be exact it was the Vesak Day holidays weekend.  A long weekend for all to enjoy.  I was a civil servant, enjoying my stable job, having sure and comfortable income.  Doing my favourite hobby over the weekend, which ironically, is running like a free spirit.  Just like any other plain Singaporean girl, I go out with my family and friends during weekend driving my little Toyota all around Singapore. Happily cafe hopping, restaurant hoping.  Sometimes pub hopping and Disco hopping.  But having heard horror stories of the Traffic Police operations, I usually don't drive out during the weekends if I need to go pubbing or clubbing.  It is like a taboo and NO NO from my friends.  Having one family member licence suspended for this reason.  I have learnt to be more cautious and careful when it comes to this.
The Journey…
I got my licence at a tender age of 19.  During my days, being able to drive to the school (NUS) was a big deal.  It was as if you belong to the cream of the elites, the boss of the harlem.  You instantly became the star in your faculty with that car remote in your hands.  All the youngsters wanted to drive to school.  Some due to monetary reasons, took riding instead.  But being a girl and also safety concerns ( as I am quite petite), my parents only allowed me to take the car driver licence test.  I was a natural when it comes to the MCQ theory tests.  I passed the theory tests with breeze.  It does also help with taking the licence with a School ( Bukit Batok Driving School).  Which had very structured courses and progression to achieve that licence.  I got to practice the test kits a couple of times before seating for the Basic Theory and also the Final Theory.    It was not long before I got my driver's licence.  Although I was originally taking the course with a private instructor, but I realised all he cared about was to make me book more and more lessons.  It was not beneficial to me at all.  So a friend of mine recommended me to the school which I managed to get the licence on first test.  It was EUPHORIA!  I never thought I could make it.  But I wanted to be able to drive around so conveniently and bring my friends all around Singapore, ferry my mother and brother, who was in National Service at that time.  He was in Tekong and we lived in the West side.  It meant a lot to him to save that extra 45 minutes of time to be able to sleep at home or just chill around before booking in and without the hassle of having to call and book a taxi , which is also a hefty sum for him.  After all a NS boy's pay was very little.  My family was thrilled especially since we got an extra car ( real luxury and fortunate) at home lying around waiting for me to be the driver.  That was way back in April 1998.  Who would have thought, the euphoria and happiness was trashed 15 years later by the same person due to some foolish act.  Who would have thought an innocent night of "drinks" could change one's fate and something which you cannot turn back.  Facing the hard cold wooden walls of Court 21.  Being treated like some world great scum for the irresponsible act…
My Vice..
I had always been a very law abiding citizen, no gambling, no smoking.  Drinking was something I picked up in the University days.  It started social, and when I met more people in my life down, I began to enjoy the "benefits" of drinking.  The happy feeling it brought to me, shuttling me out from the reality of this world for that one night.  It was problem free, it was liberation.  Just me and my bubblies, Chivas and Moets.  It kind of looked cool too, to be holding a bottle , a glass drinking in famous clubs during the weekend. Posting the pictures up on Friendster ( if you remember)  I can say,  if I were not being able to drink one day, I would rather die.  But every thing came with a price, especially when one goes out of control.  Such were the complacency.
The Accident
Somehow when it comes to the long weekend, we tend to be less on guard and go all out to enjoy ourselves.  On that Vesak Day weekend, I cramped so many activities together just to make sure that my time was not wasted.  So it was a busy Saturday, starting with shopping at Raffles City to buy all the foodie items for a baby shower cum gathering at my friend's place later ( in Pasir Ris).  I left her house to go for my very first Hot Yoga lesson in Sultan Gate.  It was a very hot afternoon , and for the first time I felt that yoga was actually quite taxing on my body but I was enjoying it as I hardly perspire a lot.  But at the same time, I did not realise that I have lost so much hydration and it was in fact no good for the activities that I was about to embark on later, which was eating and drinking.
I left the Yoga class with satisfaction and was looking forward to meet up with an old another old colleague for some good food at the Bukit Pasoh area ( Chinatown).  Been hearing reviews of the place called Eight and I wanted so much to try it.  It was a good thing this Girlfriend of mine does not drink so we had some special smoothies.  We had a very good dinner and adjourn to another drinking place for some chill outs, this is where I had 2 mojitos.  Which to me was nothing as I am quite proud of myself to be able to drink quite a bit.
But I did not realised that I was complacent and when you least expect it, things happened.  So it was already 23:30 hours when we decided to part our ways, as usual  I always send her home because I could drive.  And after dropping her off, I was still contemplating whether to go for my final action, Embassy at Odeon Towers.  This was a gathering with my Uni friend whom I have not met for a long long time.  She said that it was her sister's birthday and requested that I be there since we had not met for a long long time.  I gave it a thought and so decided to go but make it a small fast one.  As I need to wake up early for some running action the second day.
Embassy was the once Supper Club, which was what I used to frequent, and now due to changes in the clubbing scene, it had evolved what people call Thai Club.  This is where beautiful girls from our Northern neighbouring country come down over the weekends to earn a quick buck or two, in their Korean inspired garbs, sashaying on the stage.  Of course the standard drinks in a Thai Club is whiskey and beer. There was no sexy stuff like cocktails.  I reached the place and parked my car ( what the hell was I doing?  But hey come on, it probably was going to take half and hour only)in the Bras Basah Complex.
My friend and her siblings were all half way gone by the time I was there, and infact her brother, sister in law and her sister decided to leave early as her sister was drunk.  I did not know why I stayed on.  Maybe I enjoyed loud music with many dressed up people.  I took one glass of whiskey mixed with green tea.  Thinking it will be harmless.  But next we started playing some games and I started to drink more.
I could only remember that was my last point, I suffered from was is known as alcohol amnesia or simply alcohol black out and I DROVE…..